Right Angle Prisms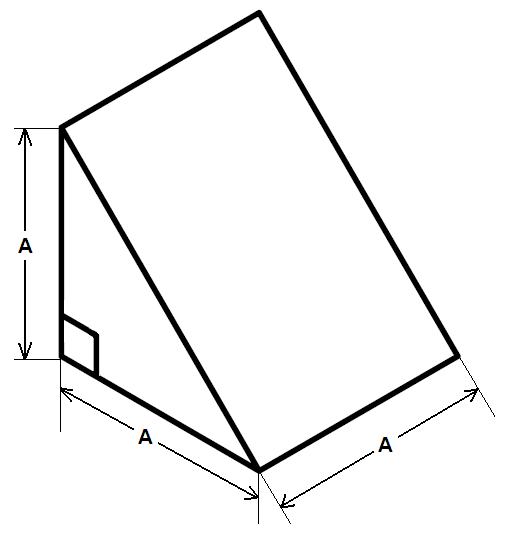 - Material: UV fused silica, BK7
- Clear Aperture: Larger than 85%
- Surface Quality: (Scratch-Dig) 10-5 for UV fused silica, 20-10 for BK7
- Surface Flatness: λ/10 for UV fused silica, λ/8 for BK7 @633nm
- Angular Deviation: ±3 arcmin
- Bevel: < 0.5mm @ 45˚ typical
Right angle prisms (RAP) are widely used for rotating images and redirecting the input light. They are the main components for polarizing and non-polarizing cube beamsplitters. The total internal reflection (TIR) in the right angle prisms with specific anti-reflection (AR) coatings on the two leg sides make themselves the perfect alternatives for 45degree mirrors. Please refer to our right angle prism mirrors for the details.
Please click "Contact Us" for our contact information, "Email Inquiry" for inquiring the details about the items on this page via email, or "Request for Quote" for requesting more items not only listed on the page.
Right Angle Prism

Size (A)

Material

Surface

Part Number

Price ($USD)

0.5" (12.7mm)

Fused Silica

λ/10, 10-5

RAP-050-FS

$90

BK7

< λ/8, < 20-10

RAP-050-BK

$60

1.0" (25.4mm)

Fused Silica

λ/10, 10-5

RAP-100-FS

$150

BK7

< λ/8, < 20-10

RAP-100-BK

$85
NOTE:
1. Some other sizes may be available. Please contact us for other custom size right angle prisms.
2. SP Optics div. provides various coating services. Please contact us and check the availability of any coating if needed.